JACKSON WELL SERVICES SERVING ALL OF OHIO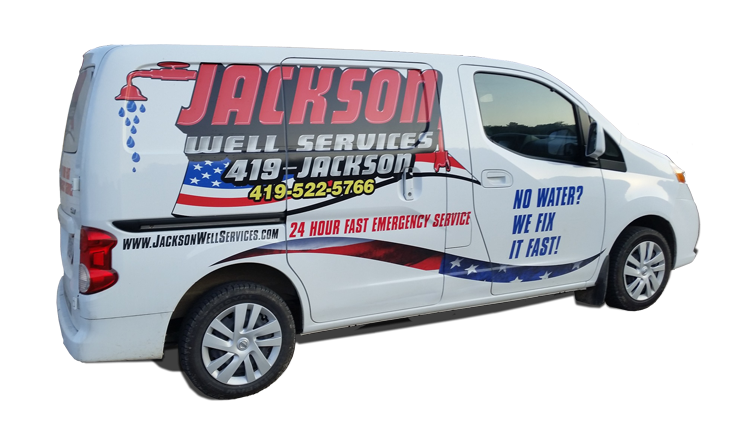 We are the locally owned, expert well, tank and pump contracting experts in the Ohio area and offer an extensive list of options to make sure your well is built and repaired exactly how you want.
A properly constructed well is imperative to keeping your family or business safe from potentially harmful contaminants that can be found above and below ground. Jackson Well Services will make sure that your well is correctly built and that your water will be kept clean.
Well owners should test the quality of their water a few times every year, and we can provide bacteria testing to ensure that the water in your well is still potable. We can install a high-quality water softener to ensure is clean and free of mineral contaminants.
We are your fully licensed, insured, registered, bonded and certified well contractors. It is essential that your home or businesses well is a legal, properly installed water system; we can do it for you! We will thoroughly inspect your well before and after we make an repairs or installations.
For your convenience we offer 24 hour emergency service.
CENTRAL SOFT WATER SERVING ALL OF OHIO
Central Soft Water provides residents all over Ohio and surrounding areas with water softening and purification products and services. Our experienced professionals are trained to install and maintain your water system without breaking your bank!
We know how important water is in our everyday lives, and Central Soft Water knows that it is about so much more than clean drinking water. Water impurities can wreak havoc on your washer, dishwasher and shower water! If you wouldn't want to drink it, why would you want it in your clothes, on your plates or on you!
Natural water has many minerals that can cause build-up and cause blockages in your faucets and shower heads. Showering with hard water that doesn't run out smoothly can extremely frustrating, so give us a call and we will have your water running freely and cleanly in no time!
Call today for your FREE water test. In the meantime, feel free to take a look around our site to learn more about what we can offer you. If you have any questions or concerns, please don't hesitate to contact us.
Don't Just Take Our Word For It…